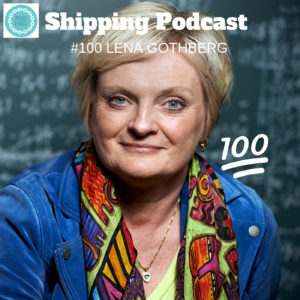 The 100th! It's a milestone! I take the opportunity to share what I have learnt by starting a podcast in the maritime industry. How it all started with a crazy idea and borrowed equipment onboard the worlds' largest container ship MAERSK MCKINNEY MOLLER and her Captain. 
I got the advice to start by sharing 4 episodes, just in case the prospective listeners wouldn't get hooked if I only shared one episode and that wasn't to their taste.
1. Captain Niels V Pedersen
2. Carl Johan Hagman
3. Jonathan...
https://shippingpodcast.com/lena-gothberg-producer-and-host-of-the-shipping-podcast/