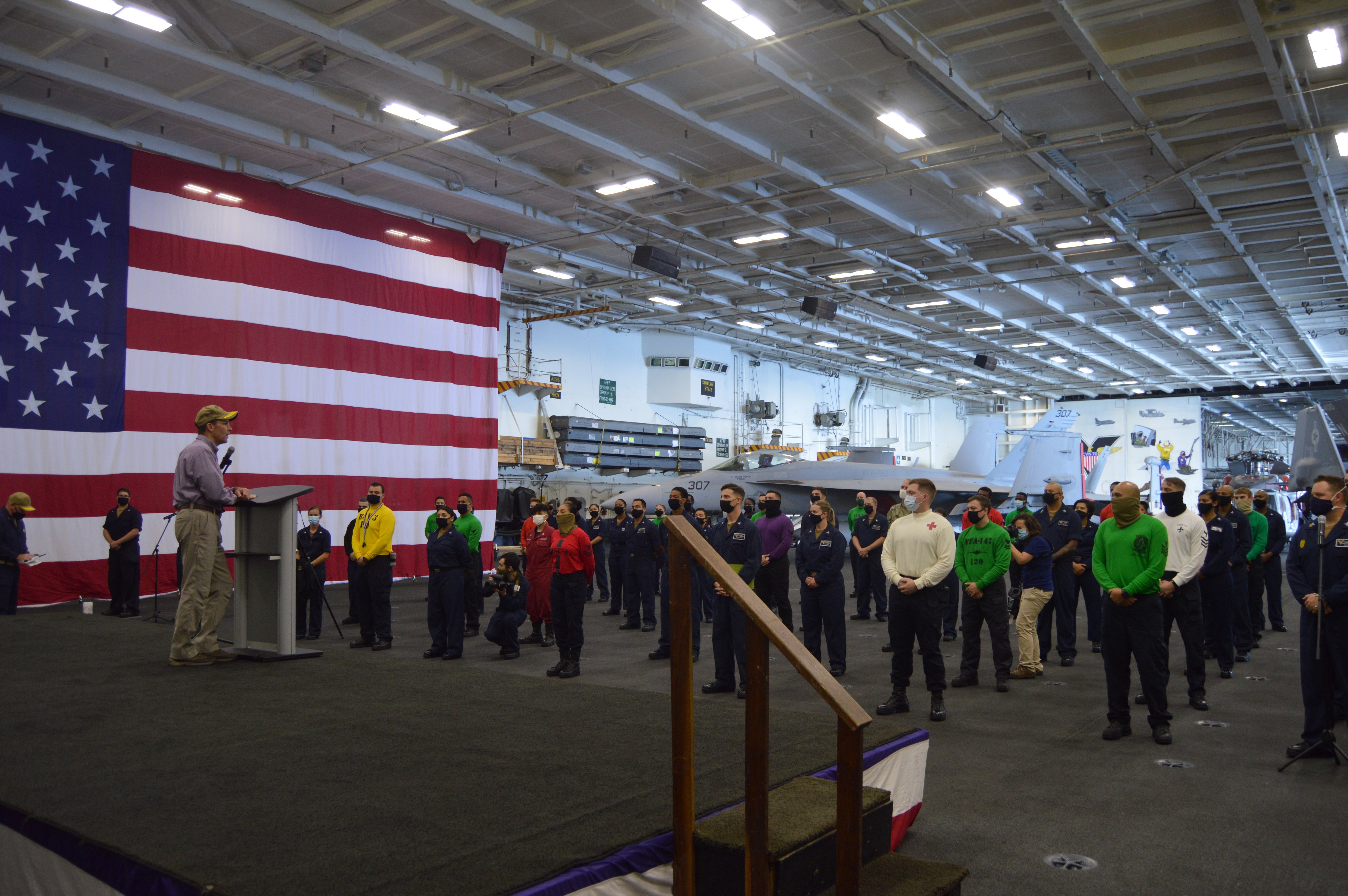 Defense Secretary Mark Esper speaks to sailors aboard USS Carl Vinson (CVN-70) on Sept. 17, 2020, during a visit to California. USNI News photo.
ABOARD AIRCRAFT CARRIER USS CARL VINSON, OFF THE COAST OF CALIFORNIA – Defense Secretary Mark Esper told sailors today that heavy investment in unmanned systems would be key to the Navy reaching 355 or more ships and having the lethality and survivability needed if a conflict were to break out with China.
Esper is traveling to California this week, where...
https://news.usni.org/2020/09/18/esper-unmanned-vessels-will-allow-the-navy-to-reach-355-ship-fleet