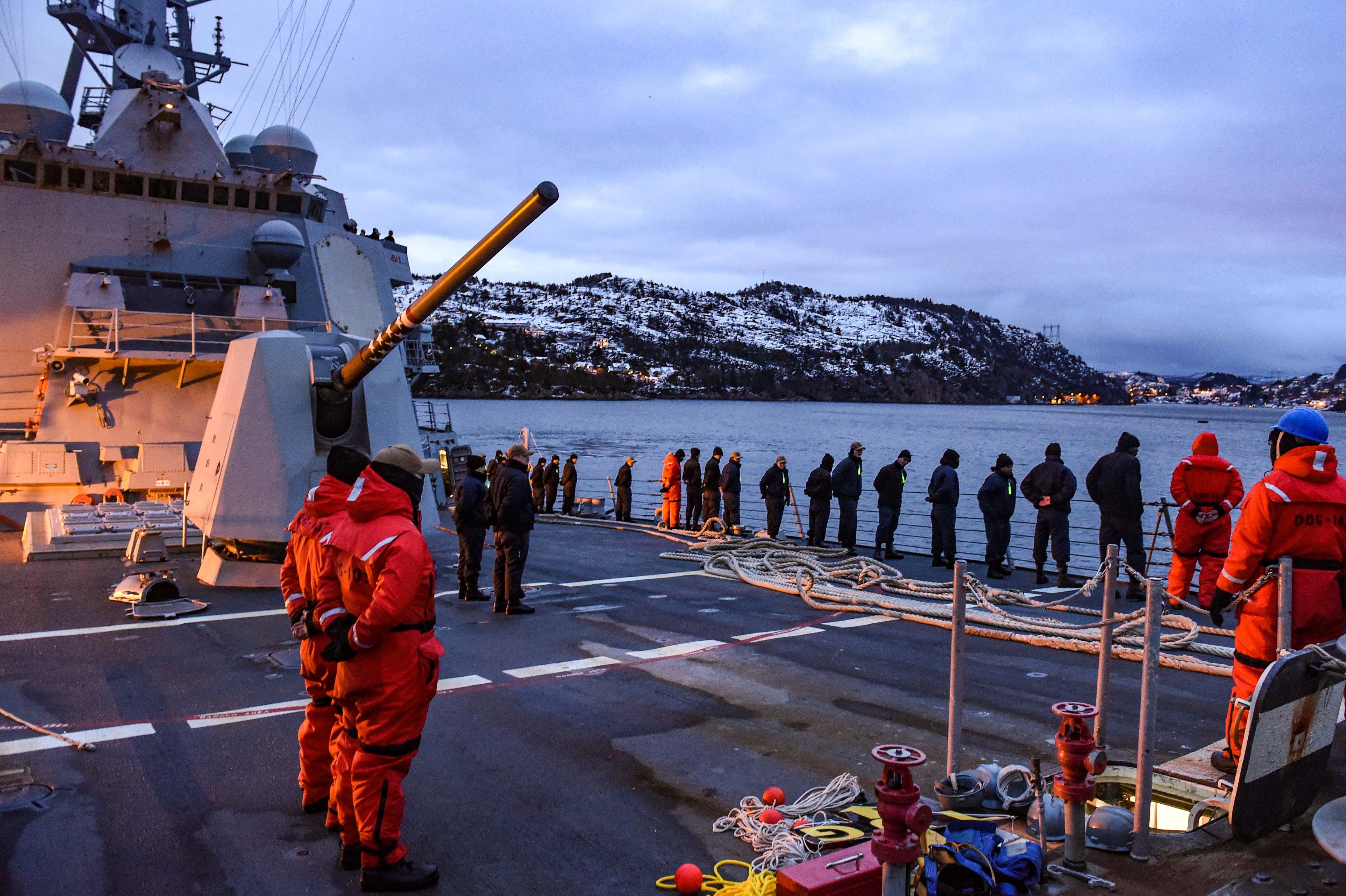 Sailors from the guided-missile destroyer USS Gravely (DDG-107) man the rails as the ship departs Haakonsvern, Norway, on Feb. 4, 2019. US Navy photo.
NATO's Joint Force Command Norfolk has achieved initial operational capability, with plans to be fully operational by the end of next year, the head of the command said on Thursday.
Vice Adm. Andrew Lewis, who serves both as the commander of JFC Norfolk and the commander of U.S. 2nd Fleet, during a call today with reporters emphasized the need for...
https://news.usni.org/2020/09/17/joint-force-command-norfolk-reaches-initial-operational-capability