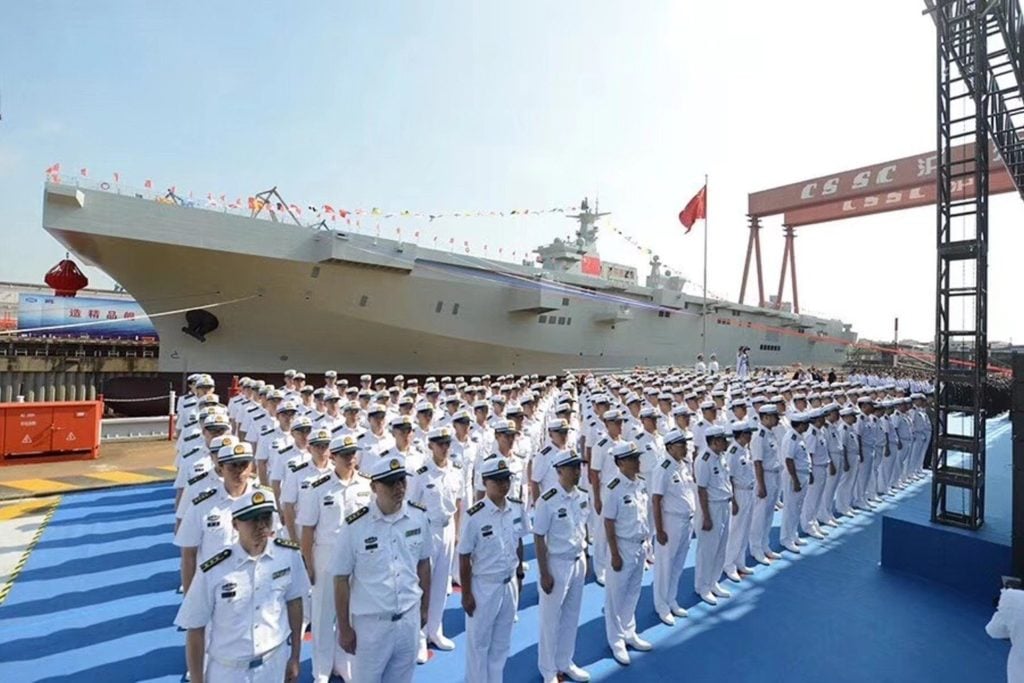 The launch of the Type 75 big-deck amphib in Shanghai on Sept. 25, 2019. PLAN Photo
Palau's recent offer to permit the United States to build bases and airfields could provide a model for Washington to use to counter China's territorial claims in the Pacific, a senior security expert told the House Armed Services Committee on Wednesday.
"Washington should seek new allies and partners," Elbridge Colby, co-founder of the Marathon Initiative, told the HASC. "Focus on states with shared threat...
https://news.usni.org/2020/09/24/expert-panel-tells-lawmakers-u-s-needs-to-do-more-to-counter-chinese-pacific-expansion