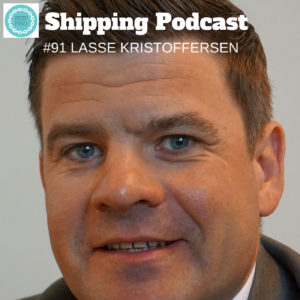 Lasse Kristoffersen started in Torvald Klaveness in 2007 heading up the business unit Klaveness Maritime Logistics.
In September 2011 he was appointed new Chief Executive Officer for Torvald Klaveness and became the first company CEO from outside the Klaveness family.
Lasse describes the journey from a genuine, traditional shipowner to a true digital organization ready to meet the demands of the future and how everyone in Torvald Klaveness will be invited to take part in that journey.
I met Lasse...
Full: https://shippingpodcast.com/lasse-kristoffersen-ceo-of-torvald-klaveness/